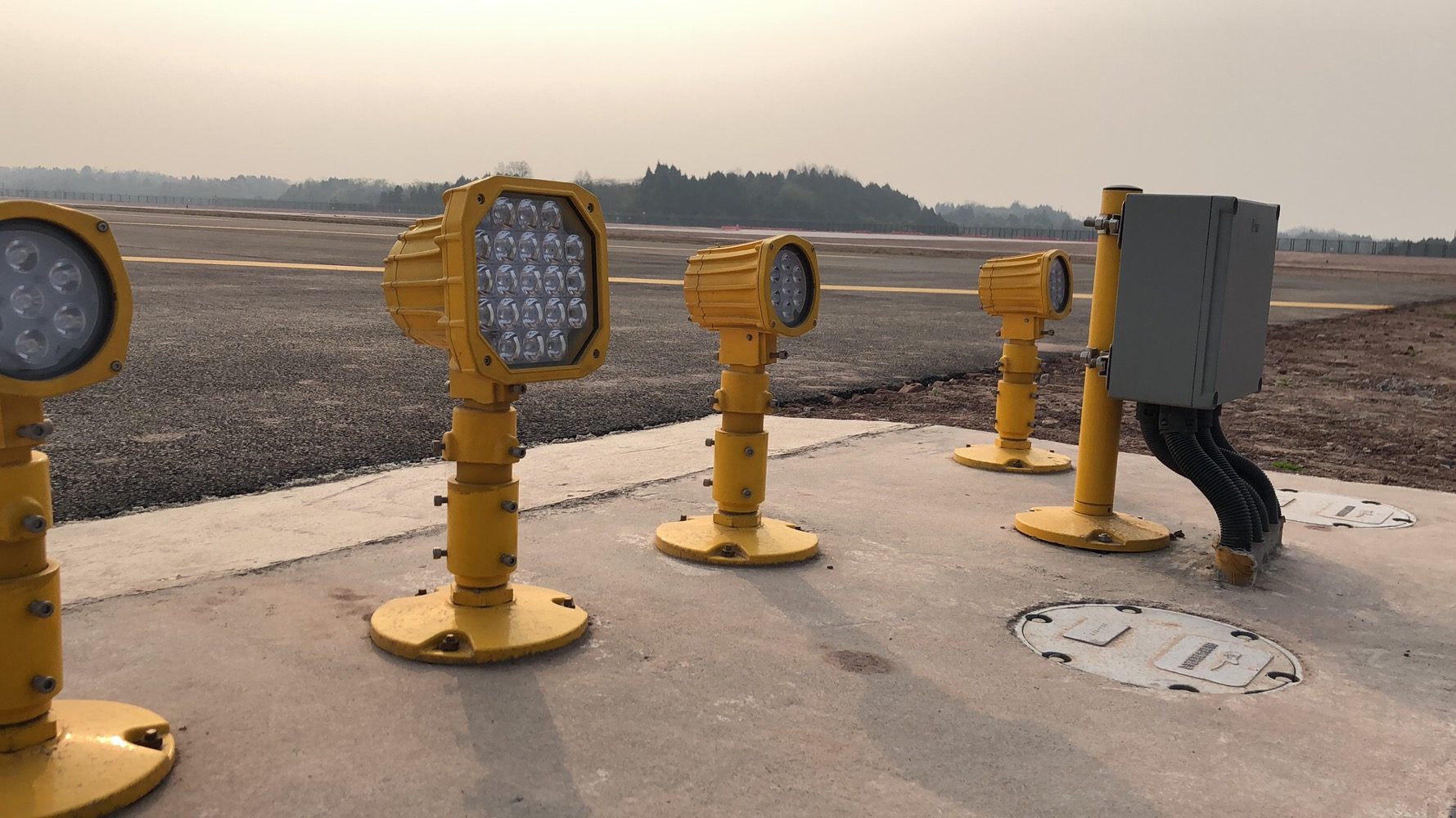 LOOKING FOR A REAL FLASHER TO AVOID THE WAVE EFFECT?
The real flash effect has become a reality with our Approach LED Flash System.
We have the pleasure to introduce you the latest Airsafe development. Forget the wave effect from flashing approach lights, using an exclusive product designed specifically for Approach and RTIL flash systems.
The new Airsafe Approach LED Flash System offers:
· Fully compliant with the photometric requirements of FAA E- 2628b, with effective flashing intensity between 8.000Cd and 20.000Cd.
· Real flash effect with duration of the flash of just 5,5ms.
· Ultra low consumption with just 44VA.
· Control electronics integrated on the own light.
· Three brilliance steps.
The new era of security lighting has come to stay.